Greetings from the CEO
Welcome to PAPERCOREA.
I would first like to wish all of you the very best.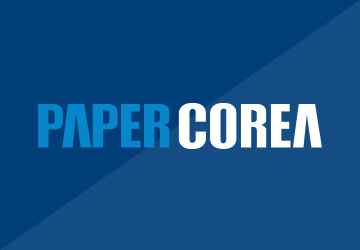 PAPERCOREA, founded in 1944 as the first paper producing company in Korea, has led the paper industry of Korea for over 70 years while dedicating to the development of the paper industry, and establishing the firm relationship with and contributing to the development of the local community.
The Company has made several efforts to go beyond the limitations of the traditional paper industry while facing the challenge, of a decrease in the demand for paper.
By establishing the new growth engine development system through the innovative transformation of its business structure, we have strengthened our business competitiveness.
Our New Gunsan Factory, opened in March 2018, is dedicated to the production of high-valued-added paper products, such as kraft paper and eco-friendly special packaging paper, and Cheongju Factory, acquired in October 2017, produces paper for newspaper at the scale of 180,000 tons a year, with the world-class price competitiveness.
In addition, the Company aims at enhancing its financial structure by developing the site, of the previous factory, in Jochon-dong as THE OCEAN CITY, a new multifunctional city, by 2023.
By consistently challenging itself and making efforts, we are going to achieve the sustainable management, raising our future values. Thank you for allowing us the opportunity to explore the world of PAPERCOREA.
CEO. Yook-Sang Kwon